Say Cheese Layout
More Friday Night Scrappy Fun!! Just love these nights where I have the house to myself. Just me, the dog and the two cats. Ahhhhh...
I made this layout using some fun GCD Studios papers from the Whoop De Doo line. Just love the texture of them.

I also used the January 15th Sketch from the Black Magic Sketches Blog. And get this, I totally gelled on using the three colors and the technique. UGH... oh well, here it is anyway. LOVED the sketch!!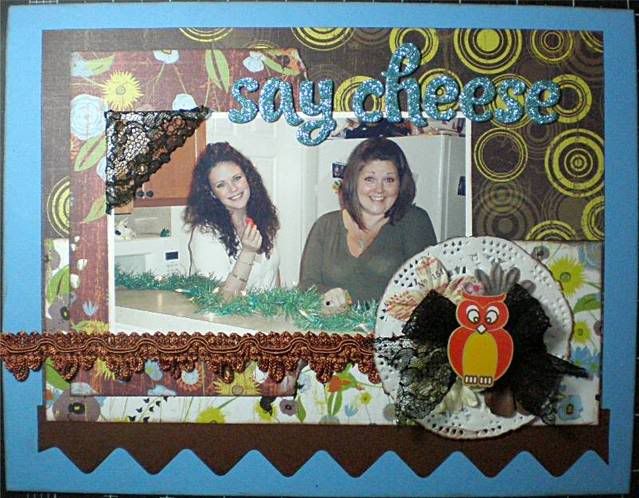 Close-up photo of details. Really love when others post these pics, so I thought I would give them a try...