Here it is, another work night, and I found some scrappy time!! YAY ME!!

Hubby is occupied with the World of War dvd's I got him from Time Life. The teens are gone doing their thing. So I'm watching Idol, waiting for Lost, and scrapping!!
Just finished this card up using
Sketch #9 from the Inspirational Card Sketches blog
... another CUTE sketch and super quick card using up more scraps!!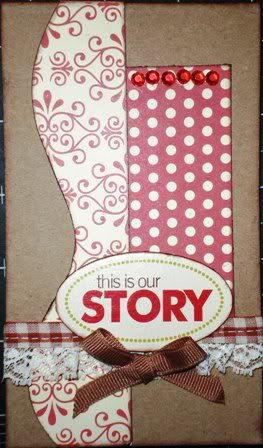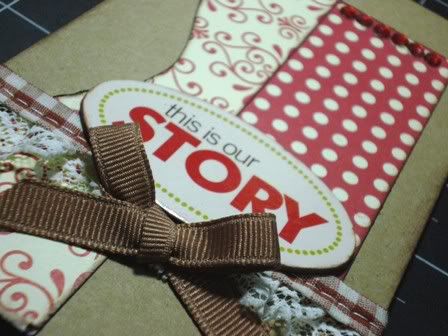 Sorry for the bad pics... it's a dark and gloomy night in Houston already... lots of rain coming our way I hear, UGH!!