Flower pot Garden & Life is a Journey Card
Finally getting some scrappy time this WONDERFUL Spring-like day in Houston. Spent lots of time outside, finishing up my flower pot garden. SO PRETTY!!

Here's a quick pick... still need to spread these lovelies around the yard some.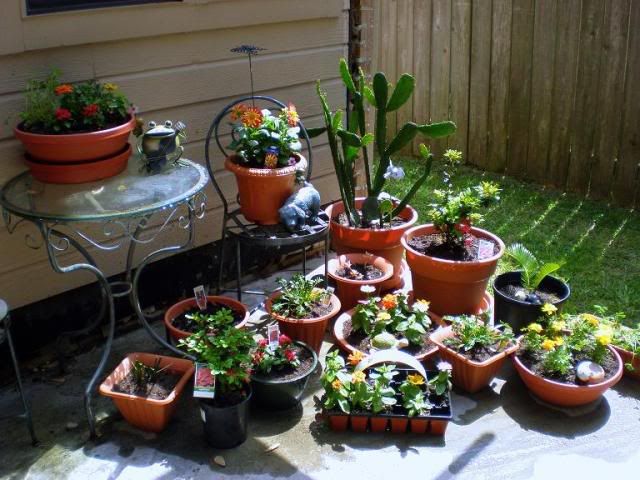 Made this card using more scraps from my
Jillibean Soup
goodies, and
Challenge #22 from the 365 Cards Blog
... a fun sketch challenge.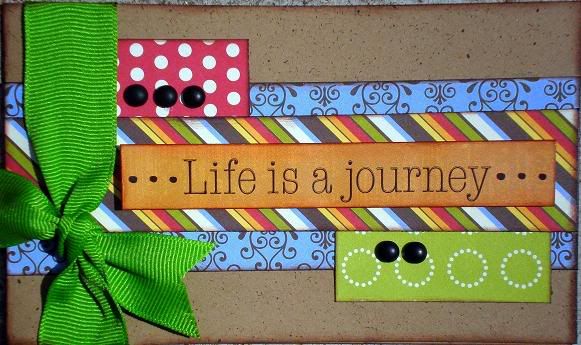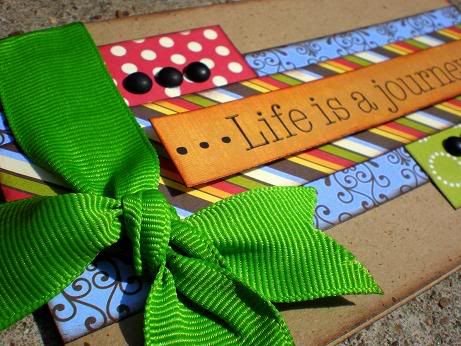 Stay tuned... hopefully MORE scrappy goodness to come today!! :o)