Life is a Game Layout ~ Sketches! {by Tamara}
Layout Sketch #86
Loving this week's
Layout Sketch #86 from the Sketches! {by Tamara} Blog
. The large circle was fun!!

Be sure to check out all the AWESOME layouts posted using this sketch this week!!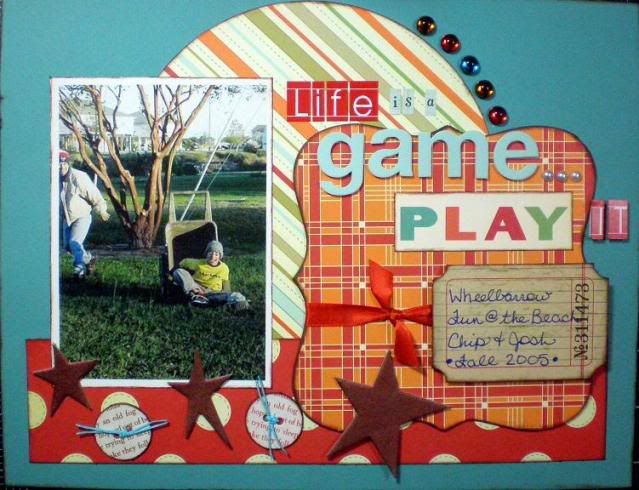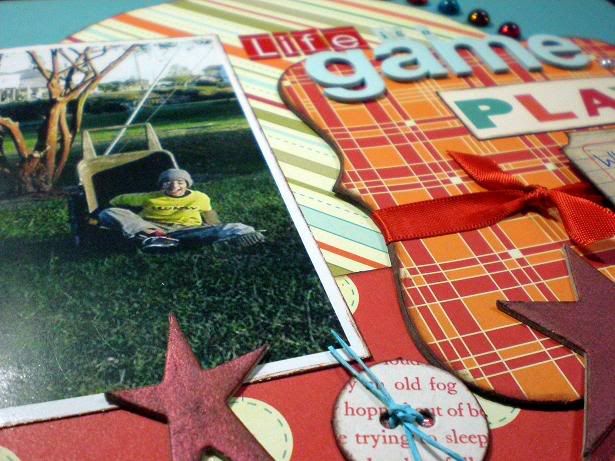 I also went "green" a little on this layout. I've been looking at all the scrappy packaging a bit different lately. I just covered this cute bracket-shaped backing piece from some Jenni Bowlin Chipboard Buttons, inked the edges and used it directly on my page. FUN!!