Me, Maya Road Chipboard Trees & Painting...?
Love, LOVE
Maya Road
and their
Chipboard Trees
are SO FUN!! I was a little intimidated by it at first, but immediately grabbed some paints, a paintbrush and went for it!!
OH, and I FINALLY got to dig into my July
Two Spotted Dogs
"Backyard Fun" kit
... so much fun stuff I had a hard time deciding on where to begin. Diane ROCKS the kits for sure!!
Here's a close-up of my attempt at painting, hehe, one of these cute little trees... just LOOK at all that fabulous detail... yeah, right!!
And here's the page that my little tree went on...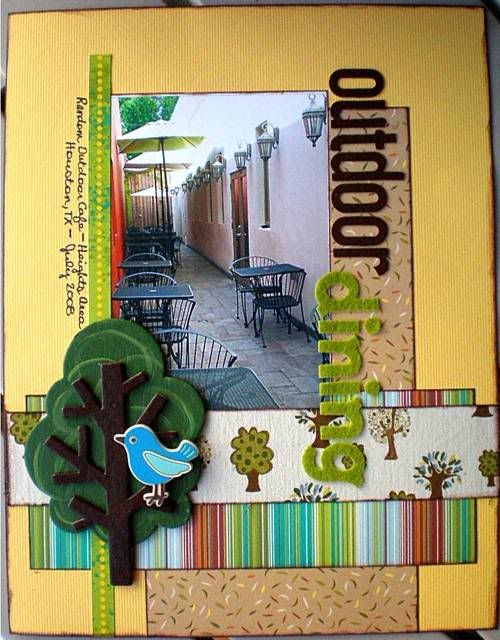 Not too bad, huh?? Be gentle...