Frugal Scrapping Anyone??
I just LOVE Dollar Stores, I mean, who DOESN'T love a good bargain... so much fun stuff to be found!! Not only can I find cool items for my home, but also lots of stuff that can be incorporated into my scrapbook layouts using a little creativity.

I posted this as a challenge over this past NSD weekend at Scrap Attack Scrapbooking, and the pages made from it were SO FUN... I just HAD to share this technique!!!

For my non-scrappy item, I purchased a funky-looking pillow cover (from the home section) and a small amount of drywall tape (from the hardware section). Here is a picture of the pillow cover.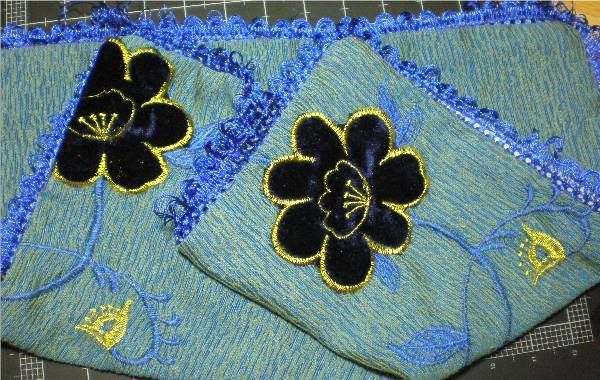 And here is my layout made using a flower and some trim that I cut from the pillow cover, and the drywall tape that I painted gold.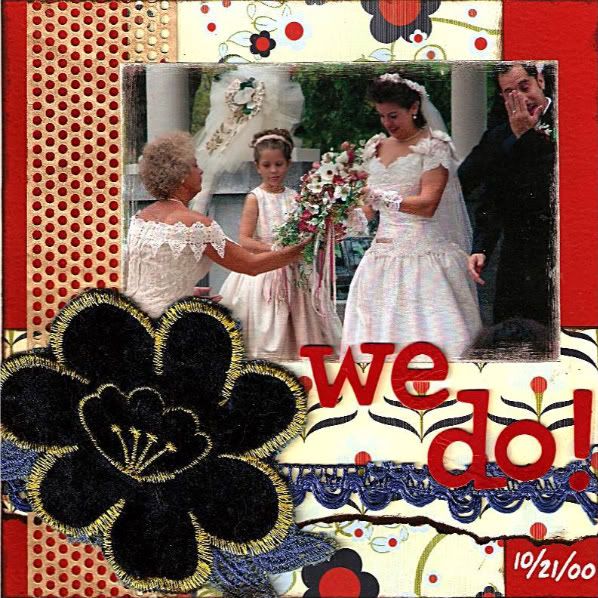 How fun is that??? Bet you look at things differently the next time you are in your local Dollar Store!!!