Thursday Night Scrapping
I got a couple of things done last night while watching Kitchen Nightmares (just love this show!!).

First, I made this layout using Sketch #13 from the Pink Sketches Blog. A fun one for sure and I got this done really quickly.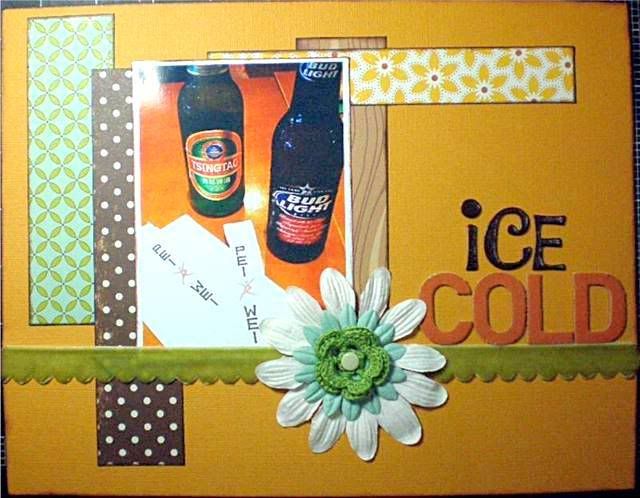 This next one is a bookmark I made for the Have Your Way With Paper November Stamping Challenge. Stamping always intimidates me, but I had fun with it.