Recent Sketch Fun
I had fun with some sketches recently... love me some good sketches!!
Here's a layout I made using
Layout Sketch #55
from the
Sketches by Tamara Blog
. She does some awesome sketches ladies, you should check them out!!!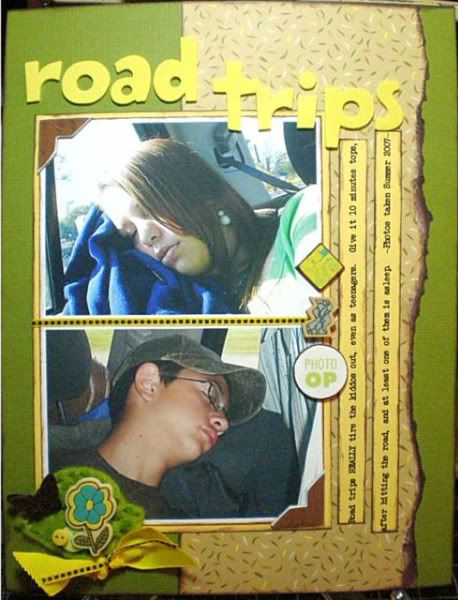 I'm soooooo looking forward to my 3-day weekend... hoping to go SCRAP CRAZY since the teens will be gone all weekend, and hubby has band gigs both nights, WOO-HOO. Can you say HOUSE TO MYSELF?!?!?!?!
Until next time....