More Cyber Crop Projects :o)
Just sharing some more of what I got done over the weekend. I'm surprised I'm not dealing with a Scrappy Hangover after this Cyber Crop... SO FUN!!!

For these two layouts, I used my August Design Team "Wild & Crazy Kit" from Two Spotted Dogs... just LOVE these We R Memory Keepers White Out products... the colors and patterns just plain ROCK... not to mention all the fun embellies that Diane put together with them!!!

For this challenge, I had to scrap something about my job, so I scrapped a picture of my office.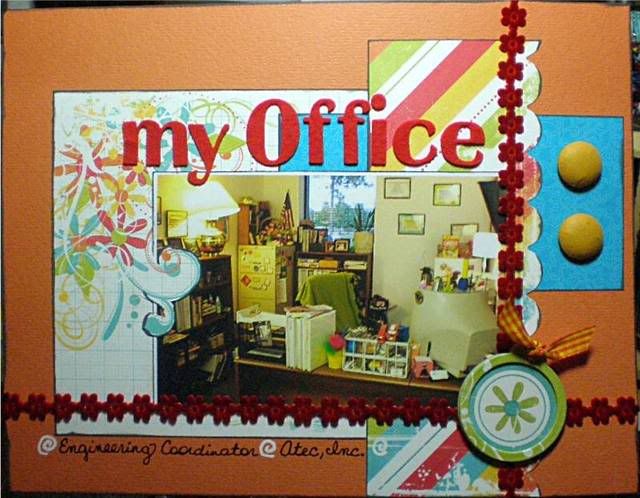 This challenge was based on a relationship that was meaningful to us. I scrapped a picture of my best friend, Andie. Had fun with this one, and I broke out my old, trusty Dymo Label Maker for the journaling.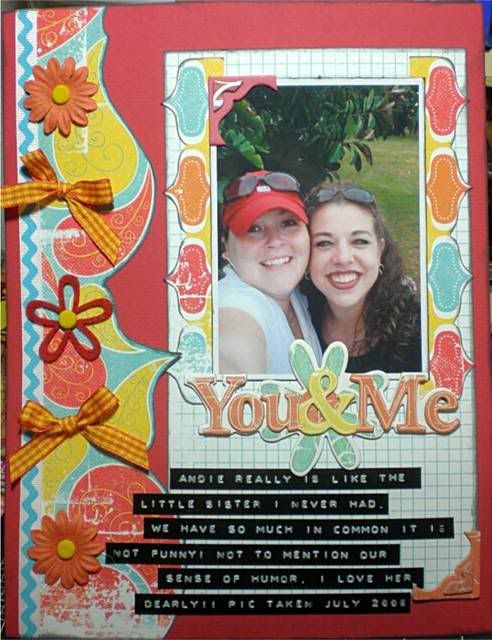 More to come soon...