Cyber Crop Fun and Productivity OVERLOAD :o)
I had SO MUCH freakin' fun this weekend playing along with the Scrap Attack Birthday Cyber Crop. So many challenges, and WOW, the amazing inspiration that was uploaded to the gallery!! It was way cool with all the new people who joined us too!!
I managed to finish up 13 of the challenges, which I was very happy with, and stayed up WAY to late, but it was worth it!! I'll share a couple of them here, with more to post in the next day or so!!
This challenge was to create a card and 2 matching tags... had to be birthday themed, and you had to use stamping, ribbon and bling on each piece. I forgot how much fun tags were!!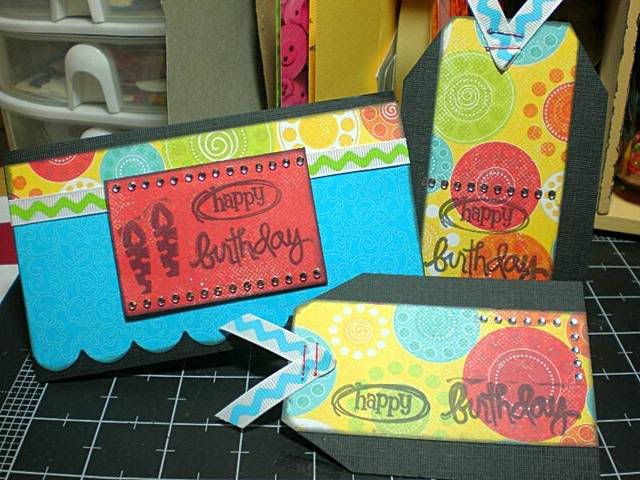 This challenge was to create a layout that was Summer themed, and the twist was that something on the page had to be cut-out by me (the wavy strips), and something had to be distressed with ink (not a problem for me as I ink everything, hehe).
I will post more of my weekend scrappy projects soon!!

Also, be looking for me to post the Impromptu Blog Challenge #3 winner!!! Thanks to everyone for playing along!!!