Couple of Cards From the Weekend
Here's a couple of quick cards I got done over the weekend, had lots of scrappy fun!!
First card was made using Sketch #157 from Card Positioning Systems.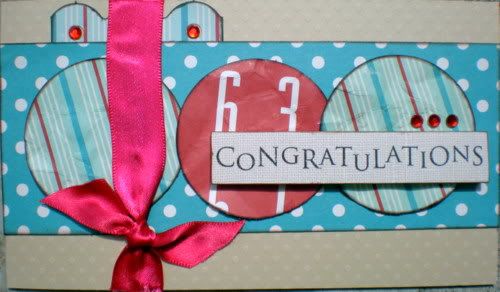 Second card was made for Challenge #34 from Card-a-licious... use at least 2 flowers, 1 sticker and polka dots.