Here are three cards I made over the weekend... all made using Card Sketches from the
Card Patterns Blog
. I just LOVE their sketches!!
They were also made for different challenges from the October Card Crazy Event over at
Two Spotted Dogs
. Had LOTS of fun with the challenges over there! You should stop by the
Message Board
and check out the fun challenges already posted for November... some with RAKs up for grabs!!!
This card was made using
Card Pattern #88
. Also made for the October 26th Card Crazy Challenge from
Two Spotted Dogs
... to create a Christmas card using non-traditional colors. I used 3 Bugs in a Rug Snow Much Fun papers. :)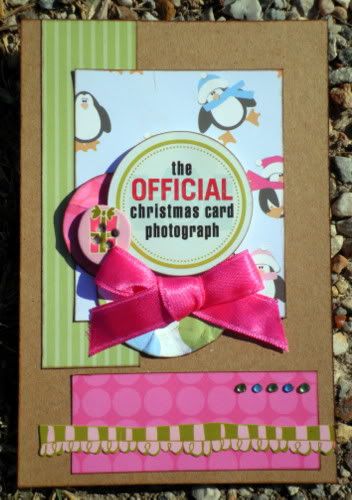 This card was made using
Card Pattern #87
. Also made for the October 1st Card Crazy Challenge from
Two Spotted Dogs
... to use trees on your card. I used Bella Blvd One Fall Day papers. :)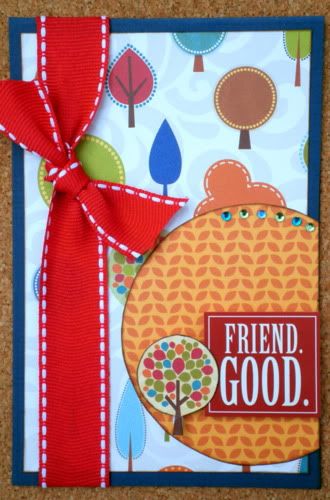 This card was made using
Card Pattern #86
. Also made for the October 7th Card Crazy Challenge from
Two Spotted Dogs
... to use bling on your card. I used Echo Park Sweet Summertime papers. :)