Hello out there... anyone still around?? Sorry, been MIA again for a short while. Just went on a family weekend getaway to New Orleans... we had SO much fun! The teens LOVED it too, great family time! I will post pics soon!!
I made this layout a few days ago when I managed to snag a little bit of scrappy time. It counts for three different challenges.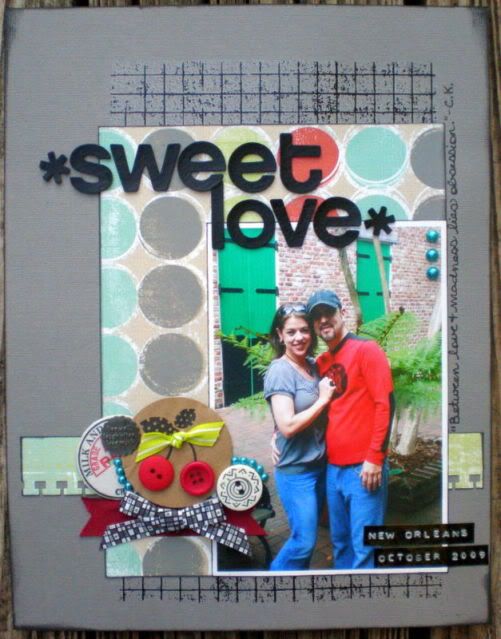 First Challenge...
Sketchy Thursdays Sketch Challenge
posted on 10/22. LOVED this sketch!!
Second challenge... 10/26 Calvin Klein Tag Line Challenge over at
Scrapbook Get-Away
. You should check out this new site and kit club... lots of fun going on with daily challenges and inspiration!!
Third challenge... Lisa's October Fruity Challenge over at
My Sketch World
... to use fruit on your layout.
I will be posting lots more Scrappiness and New Orleans trip pics soon, so stay tuned!! Thanks for stopping by!!