Guest Designer Challenge #2 @ the Pretty
Committee Challenge Blog
Just saw that they posted the second (and final) challenge for the month over at the
Pretty Committee Challenge Blog
. This one was way fun!!
This challenge was to create a project that was related in some way to one of our Holiday Traditions. Oh, and be sure to check out the rest of the FABULOUS creations from the Design Team!!
For several years now, three of my closest friends and I (we call ourselves the FAB 4), get together at Christmas time to exchange gifts, hang out with each other, cook dinner or eat out somewhere we love, have a few drinks and just have a good time. I have always made them each a handmade Christmas card, and this year was not going to be any different. Here are my three cards I made for the girls this year.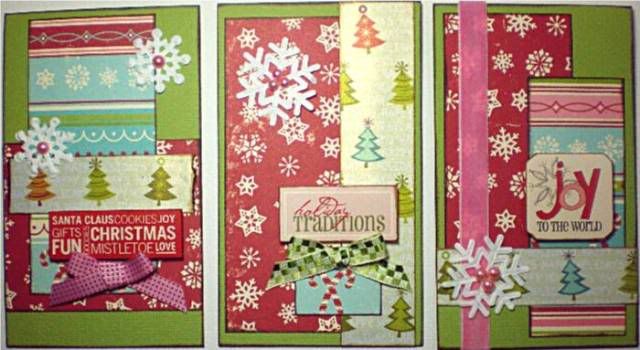 I would like to thank the ladies over at the
Pretty Committee Blog
for having me as their first ever Guest Designer. It's been a WAY fun month!!!