Weekend Layout Share & Fave Sketch Site Talk
So, who loves sketches?? ME, ME, ME!!!
I didn't get to scrap too much over the weekend, was busy doing other things. But, I DID manage to get a layout done on Friday night using a past sketch from the Sketches-R-Us blog. Here's a link to the
sketch
.
And here's my interpretation...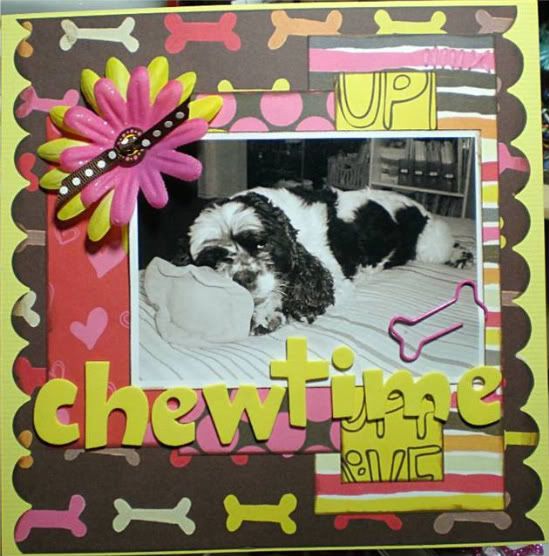 So, tell me... do YOU have a favorite sketch site or blog?? I know there are TONS out there... I have several that I frequent (see scrappy links along the right side of my blog).

Please share YOUR faves with me... maybe there's one out there that I've missed!!