It's a Crop @ Couture Scrapbooking!!!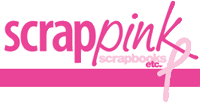 Join us on Saturday, September 29th all day for a Scrap Pink Crop! We will be hosting challenges and giving tons of prizes away! Kind of hard to charge for a virtual crop so we decided to take donations and Couture will match the donations given!


Also all sales made at the start of the crop till the end of the month couture will also donate 5% of the sale. Stay tuned for more details and look for a scrap pink section at our store where you can purchase special items! We will be giving you a sneak peek at an EXCLUSIVE Clear Album Pink Kit from PageFrame Designs and others!

We want to contribute to this organization so that we can help in finding a cure! All participation is greatly appreciated and we look forward to doing more fundraising for other causes that require our help to make a difference! We hope to see you there and thanks in advance for all of your support!