Double (Online) Toot for me... :o)
Just wanted to share... I submitted 2 layouts to cherryArte for consideration in their online gallery a couple of days ago. I got the email from Lu yesterday stating that she loved my "fabulous" layouts and they will be included in the gallery soon. YIPPEE!!!
Here's one of the layouts.... "Kindred Spirits".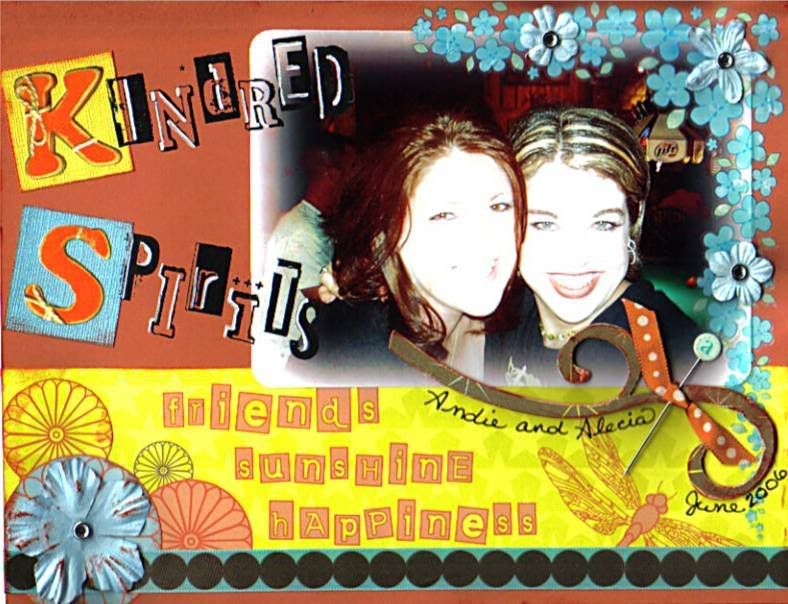 The other layout is in a post below called "Ooh, Baby I Love Your Way...". Made using the February

Two Spotted Dogs

kit.
Just wanted to share!